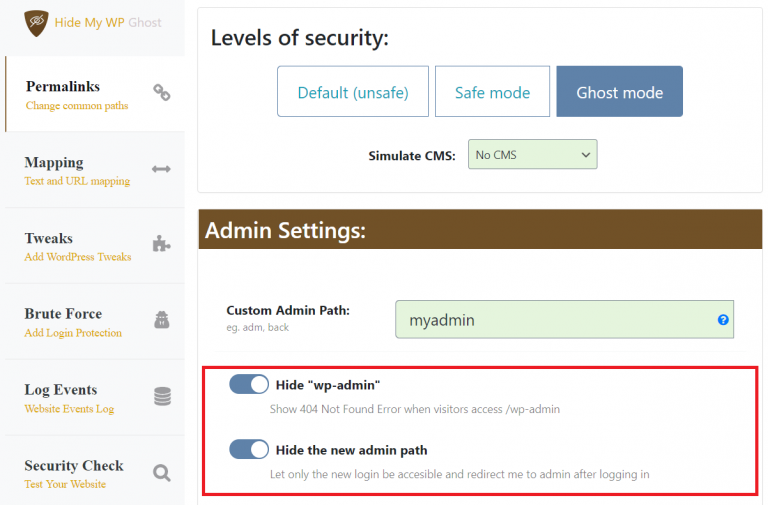 Protecting the admin area from unauthorized access allows you to block many common security threats.
If visitors know you are using WordPress, they can easily find out the default Admin & Login pages, thus making your site an easier target.
Hackers regularly target wp–admin and brute force it using a list of usernames and passwords.
Changing your admin page URL benefits:
hackers will not know it and you will reduce the Brute Force to 0% on the wp-admin path.
you will save a lot of resources and eliminate any possible hack.